NEWS
2016/12/5
We are pleased to announce that we have moved into our new office at &Work Nihonbasi, 10-13, Tomizawa-cho, Nihonbashi, Chuo-ku, Tokyo. Nihonbashi is at the central area of Tokyo and known for a great ambience […]
2016/3/7
We are pleased to announce that we completed the corporate registration of Harch Inc.("Harch") in December 17, 2016. From now on, Harch pursues to create innovative online media, with our corporate vision, "Make the world […]
See all our news
VISION
Our purpose is to make the world a better place by harnessing the power of great content, giving people heart-touching experiences and inspiring them to take actions for the better.
ABOUT US
Who we are
Harch Inc. was founded in December 2015, by Japanese entrepreneurs who have a common purpose to create a positive impact on our society, by harnessing their expertise in content marketing. With a strong passion for good, we have been managing multiple websites across broad areas, including education, travel and politics, closely working with our partners.
Origin of our name
"Harch" is a coined word which represents our passion. We want to be like an "Arch" which bridges people's "Heart". We believe that creating heart-touching great content has a power to inspire people to take actions for the better.
Overview
Company Name:Harch Inc.
Founded:December 17, 2015
Founder: Yu Kato
Capital:20,000,000 yen
Address: KN Building 5F, 2-8-5, Higashi-gotanda, Shinagawa-ku, Tokyo
TEAM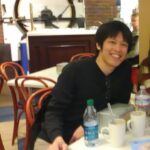 Yu (Founder / CEO)
Founder of Harch Inc. Yu earned BA in education from Tokyo University and has managed two startups with an expertise in web marketing and sustainability.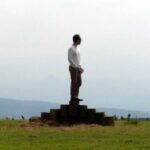 Taka (Chief Technology Officer)
Taka has been running a web marketing consultancy over 10 years, after graduating from Tokyo University. Great developer of business management tools.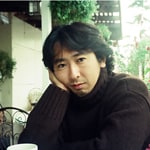 Masa(Chief Creative Officer)
Earned BA in Film and Electronic Arts from CSLB. Worked in ad industry in both US and Japan. Recently cofounded a creative company, GRIDs.
Nori(Internet Marketer)
Nori earned a Master of Laws degree from Shinshu University. He has a wide range of web marketing skills, including designing and coding website, managing SEM campaigns and writing contents.
Kei(Business Development)
Kei earned BA in management from Aoyama Gakuin University. With a strong expertise in search engine marketing, he has successfully managed lots of web marketing campaigns.
Yasu(Digital Marketing Manager)
Yasu earned BA in economics and politics from Meiji University. After joining a web marketing consultancy, he has successfully supported over 200 clients with his outstanding marketing skills and became a director.
Hisae(Writer)
Hisae is a writer and translator who works remotely from Montreal. She speaks three languages (ja, en, fr) and has experience teaching English and Japanese. She has an extensive background in performing arts, fashion and the travel industry.
SERVICE
Content Marketing for Good
We support our clients with multiple online marketing solutions including managing online news media, creating lead generation websites and developing vertical search engines. With an excellent one-stop solution from strategic media planning to managing web marketing campaigns, our service helps you make your business more profitable and sustainable.
MEDIA
IDEAS FOR GOOD

IDEAS FOR GOOD is an online magazine focusing on good ideas for creating positive changes in our society. From the latest technologies to the great designs and products which inspire people, we cover a wide range of wonderful ideas around the world.
MINPAKU.Biz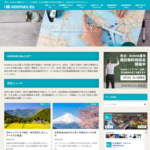 MINPAKU.Biz is the Japanese largest portal website focusing on vacation rental businesses, called "Minpaku" in Japan. Closely working with Ox Consulting Inc., MINPAKU.Biz covers all the latest topics and trends about vacation rental industries all over the world.
ENGLY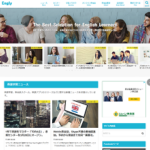 ENGLY is the website introducing different ways of learning English and materials to business persons who study English. We cover the ways ranging from English online schools to study abroad programs, applications and podcasts.
Kajifull

Kajifull is the Japanese portal website for comparison of the housekeeping service. We provide a wide range of information on how to use the service, actual voices of users, the latest news. Our website supports the housekeeping industry which promotes women's participation in society.
My CRAFT BEER

My CRAFT BEER is the portal website for craft beer, being run in cooperation with Five Good Inc.. We cover a variety of information from new products, shops, events, breweries, restaurants to passion and ideas nationwide, which makes people enjoy craft beer more.
Judai News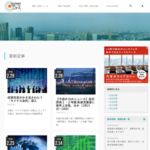 Judai News is an online news magazine mainly for Japanese teens. Collaborating with MediaWatchJapan Inc., We visualize pros and cons on controversial topics about political issues, and enable young generation to compare the experts' views and opinions about these topics.
HEDGE GUIDE

HEDGE GUIDE is the portal website for those who want to start real estate investment for the future. Through the website, you will learn how to earn a stable return, knowing risks and failure cases, as well as getting the information on the companies, seminars and news related to real estate.